How to buy cheap J-Link Debugger
Are you feel very expensive about J-Link Debugger?
I'm working Software Engineer, IoT/Bluetooth Chipset. Recently, I knew about J-Link Debugger. It's use debugging tool when SW development on Cortex-M or Cortex-A series. It's made by Segger.
SEGGER – The Embedded Experts
SEGGER Microcontroller – Providing efficient software libraries and tools. Industry leaders for embedded systems snce 1992.
If you develop Embedded System, sometimes you want to know why it occurred system hang or OS kernel panic. When it occurred, Segger J-Link Debugger is good solution about System hang or OS Kernel panic and many System SW developer used J-Link Debugger.
Also, System debug method has various. Someone used "prinf( )" function. I did debuging used "printf( )" functons, too. But It's method very very has long time and probably you have experince so difficult on Embedded System.
So, Many development company has such as Segger J-Link Debugger or Trace32 for more fast solve about development issue. It's good solution for fast solve.
It's a little different J-Link Debugger and Trace32. Trace32 made by Germany and T32(Trace32) use JTAG interface. But J-Link Debugger use SWD interface.
Recently, many chipset based on ARM Core has SWD interface. So We can debug work use J-Link debugger. However J-Link Debugger has so weakness point. Many SW Developer feel It was so expensive.
I visited some small-company for development Embedded System that they has Bluetooth items. I had discuss them about Bluetooth SoC chipset and I suggested Segger J-Link debugger when Bluetooth SoC has occurred critial problem(such as system hang or OS kernel panic).
They asked to me about J-Link Debugger price, I told them J-Link Debugger is approximately 600 euros.
J-Link PLUS Classic
Get the J-Link PLUS , a high-speed USB 2.0 driven JTAG/SWD debug probe with USB interface. Based on a 32-bit RISC CPU, communicates at…
600 Euros is 658 US Dollars. They feel too expensive price. So, I didn't discuss them any more about J-Link Debugger.
Then, Can Small company or personal developer or student use more cheap J-Link Debugger? And I did searching method how can they use more cheap use J-Link Debugger.
How to method more cheap J-Link Debugger
Searching Google, I found interested point about J-Link Debugger.

As you see upper picture right side, J-Link V9 debugger is very very cheap price. It's also sell from AliExpress.com.
Did you know about "AliExpress"? AliExpress known worldwide shopping mall who want to buy cheap price and There're located HongKong.
As you know, Nearby China make cheap items for world people and they have mega factory. Therefore world wide people able to buy all of cheap items from China. AliExpress is possible to buy cheap items through Internet anytime and everywhere.
Many Koreans buy cheap items through AliExpress and I bought Drone through AliExpress.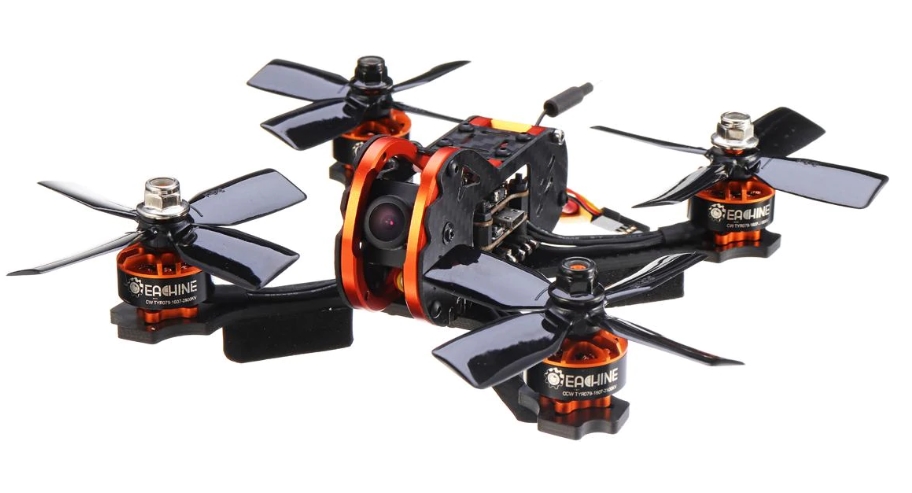 Eachine Tyro 79 140 mm 드론(Drone) Kit 구입 및 개봉기
최근 몇년동안 드론(Drone)이 출시된 이래 많은 발전이 이루어졌고, 산업 및 여러 분야에서 드론은 널리 쓰이는 추세인거 같습니다. TV 뉴스를 보게
If you want to read upper link post, please take use translation software. It's only Korean post.
Anyway, AliExpress is possible to buy many kind of cheap items. It has advantage if you want to buy very very cheap price.
By the way, on sale J-Link Debugger in AliExpress is very very cheap more than Segger official mall.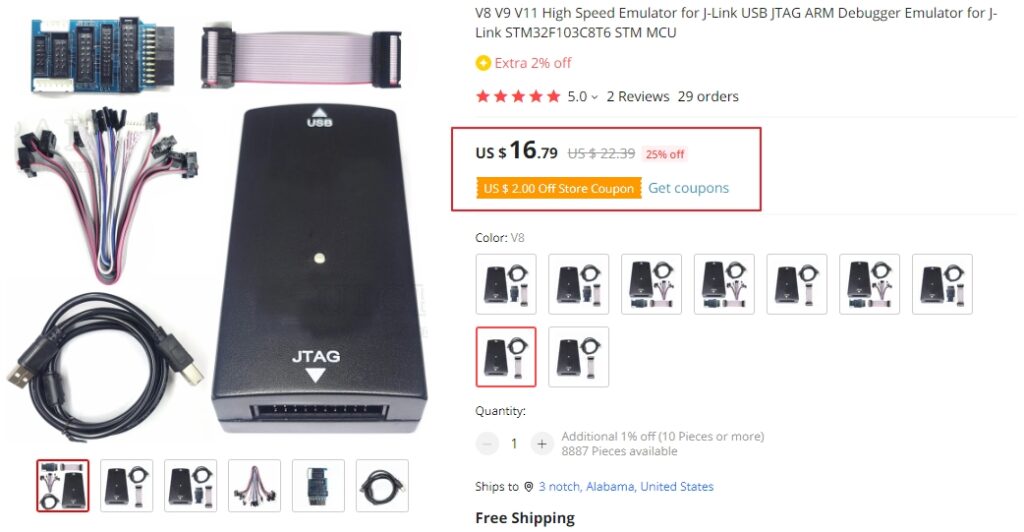 Can you see about J-Link debugger price? It's only 16.79 US dollars. Upper picture is taken capture recently from AliExpress. It's amazing price and very very cheap than Segger offical mall.
Probably, Was it fake items? You maybe doubt fake item about J-Link Debugger. Many stores in AliExpress cheated shoppers who bought cheap items such as the imitaion items.
So, I worried that items was fake but I tried buy J-Link Debugger that selling in AliExpress because I heard some developer use clone J-Link debugger. Also some Software developer said to me It's use ok J-Link debugger on sale AliExpress.
16.79US $ 25% OFF|V8 V9 V11 High Speed Emulator For J-link Usb Jtag Arm Debugger Emulator For J-link Stm32f103c8t6 Stm Mcu – Integrated Circuits – AliExpress
Smarter Shopping, Better Living! Aliexpress.com
Upper Link is J-Link Debugger on sale AliExpress. I ordered J-Link Debugger from this store and delivery took about two weeks.
It's Clone items and I got J-Link clone Debugger.
After waiting, I got the J-Link Debugger from AliExpress. It seems it was a little different from Segger official J-Link Debugger.
J-Link BASE V9 – SEGGER Wiki
This page contains the general, mechanical and electrical specifications as well as an overview of supported soft- and hardware features of the SEGGER J-Link BASE V9.
I did choose v9 version J-Link Debugger because J-Link debugger is different to support ARM Core chipset. I need to support Cortex-M33 or Cortex-M0 Core.
According to Segger Wiki page, If you need to use Cortex-M0 or Cortex-M33, you must be choice higher J-Link v9 version. If you choice lower J-Link v9 version, you don't use anymore Cortex-M0 or Cortex-M33 Core.

As you see upper list is J-Link v9 Debugger to support ARM Core. It was support most Cortex M Series. But J-Link v8 Debugger was not support Cortex-M0 and Coretex-M33 Core. Please see the below list.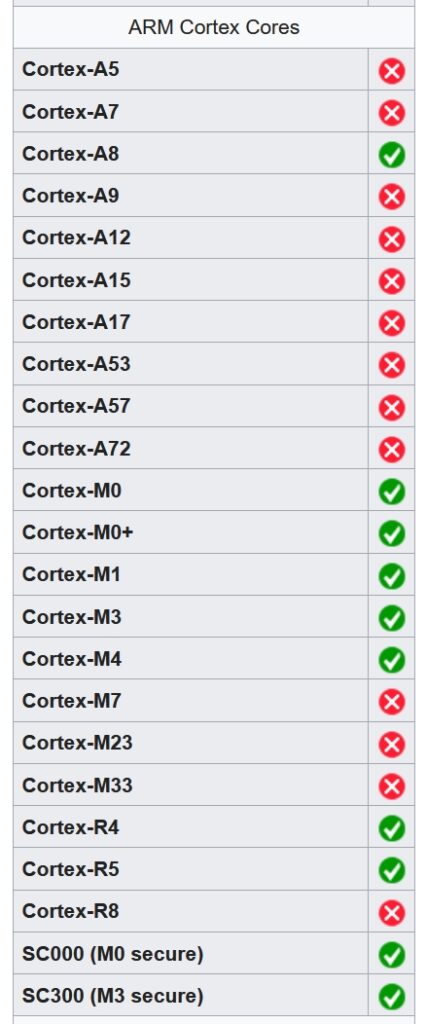 So, I did must choose J-Link v9 Debugger. If you need to support most Cortex-M Series Core, you must to choose higher v9 version. Make sure to check this.
After I got J-Link v9 Debugger, I checking received Debugger.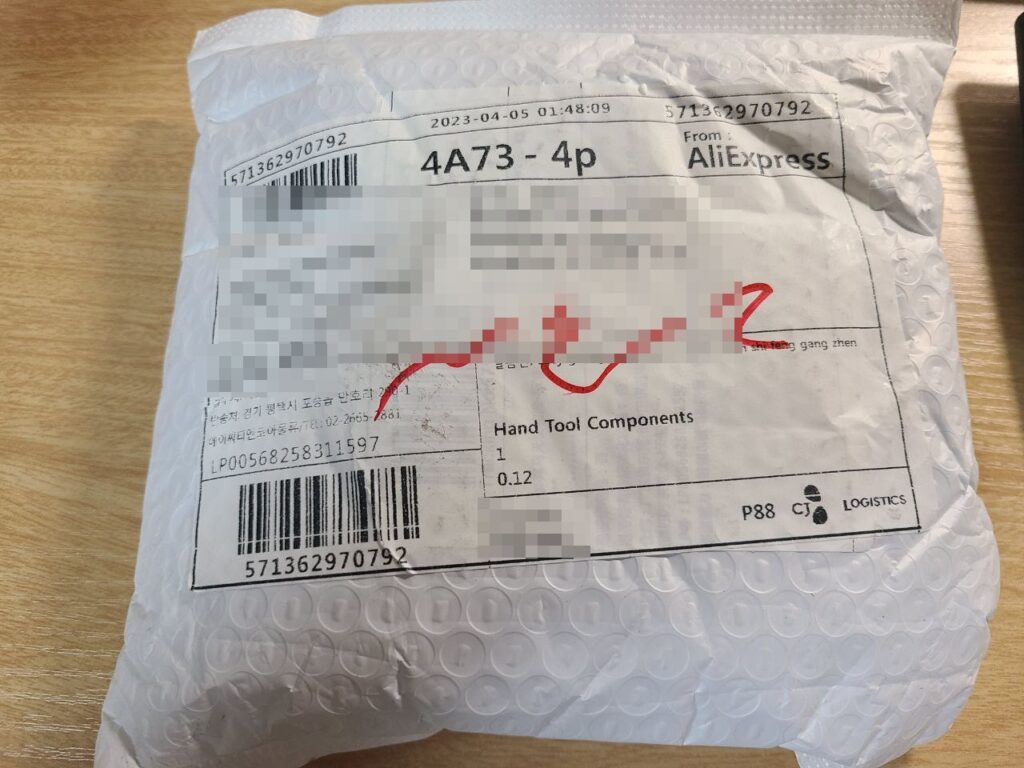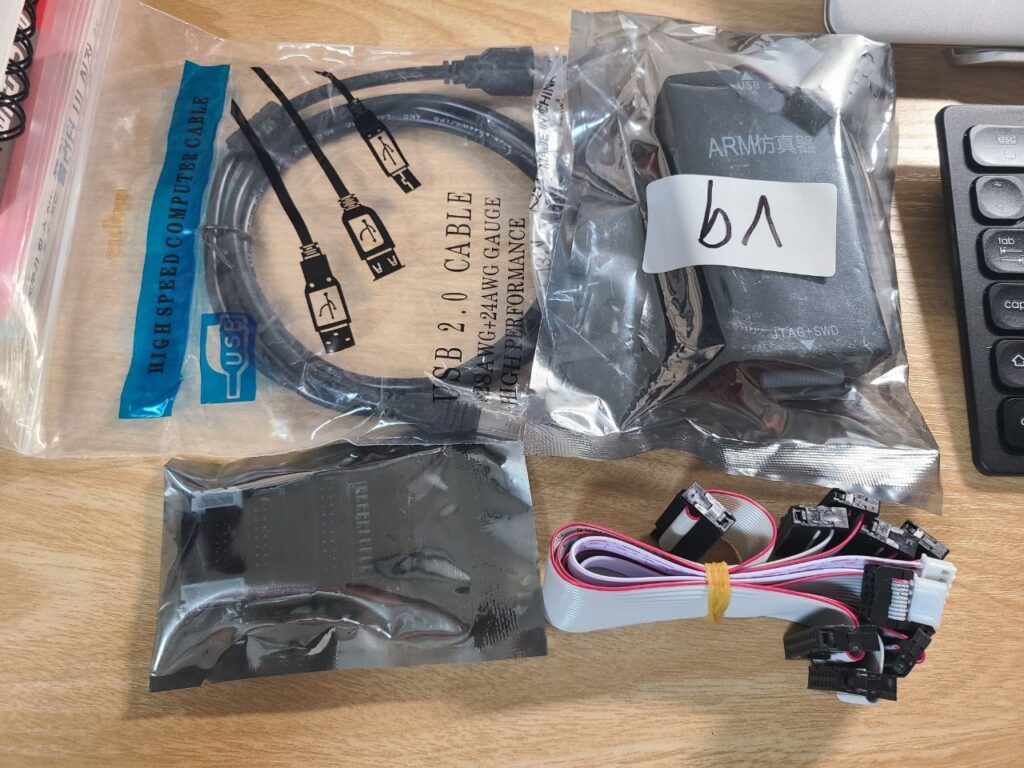 It was well packed and not damaged. I ordered additionaly a connect sideboard and a connect cables.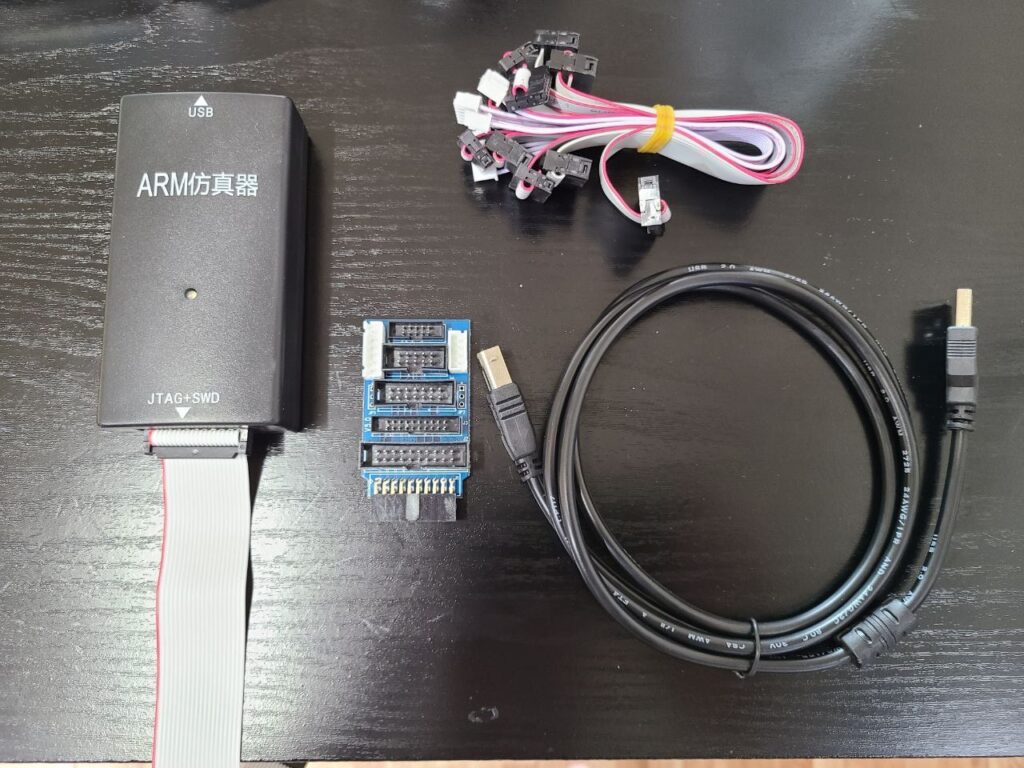 As you see picture, It's looks like strange main Debugger.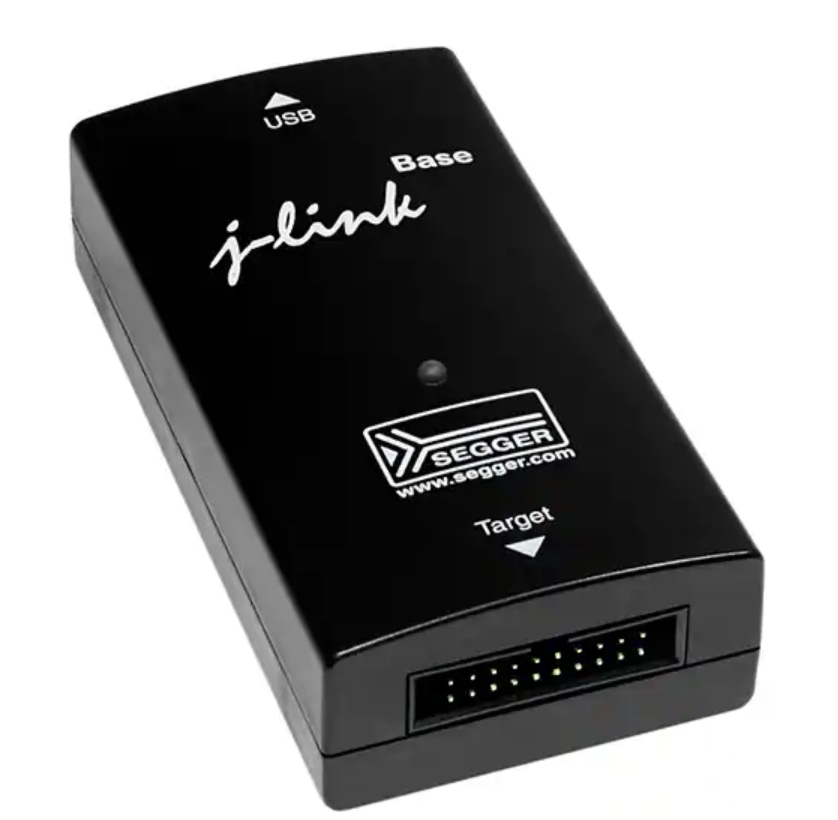 Upper picture is J-Link Debugger on sale from official Segger Mall. You can see that it's a little different J-link's Debugger appearance that I bought from AliExpress store.
Why is it different official J-Link Debugger and AliExpres's J-Link Debugger? Can you notice about this? That's right. AliExpress's J-Link Debugger is clone item.
Very cheap J-Link Debugger on sale from AliExpress considered clone item. Also some stores on sale about J-Link official Debugger but most of official J-Link Debugger is too expensive than clone Debugger.
Anyway, I could be know that bought J-Link Debugger was clone. The important point have to debug through by bought J-Link clone Debugger from AliExpress. Can I use J-Link Debugger nevertheless it was clone?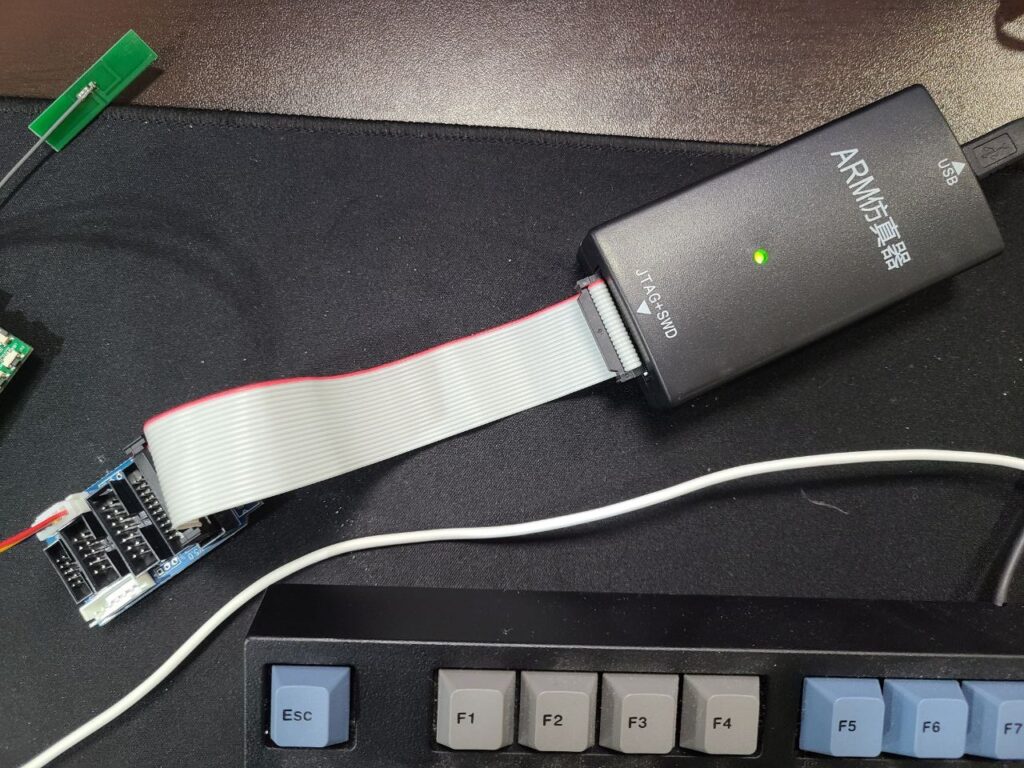 I confirmed that it does works well when it connected to Cortex-M33 board and I'll be have schedule about debugging test which another Cortex-M Series and etc.
Do you want to use cheap J-Link Debugger? Then You can buy J-Link Debugger through AliExpress. It's only 17 US dollars. It's very cheap and help you can debugging your Embedded Systems.
I recommand you want to buy cheap J-link Debugger if you feel too expensive. I'll be write about how to connect J-Link clone Debugger.